Jil Ryerson, a local ceramic artist, art educator and mom is now teaching clay classes for kids and families. Read more about Jill here.
All of our clay classes emphasize creative thinking, experimentation, community building, and fun.
All supplies are included
Bring a picnic lunch
Wear clothes that can get messy!
Spring Break Clay: Garden Art  
Tuesday, March 21 10:00-2:00pm, $100
Tuesday, March 28 12:00-4:00pm, $100
Spring is just around the corner! Spend a day in clay and create a special piece of art for your garden. Garden sculptures, flower pots and sundials are just a few of the possibilities.
Spring Clay Workshop, ages 7-12
Sunday, April 2, 10:00- 12:30, $50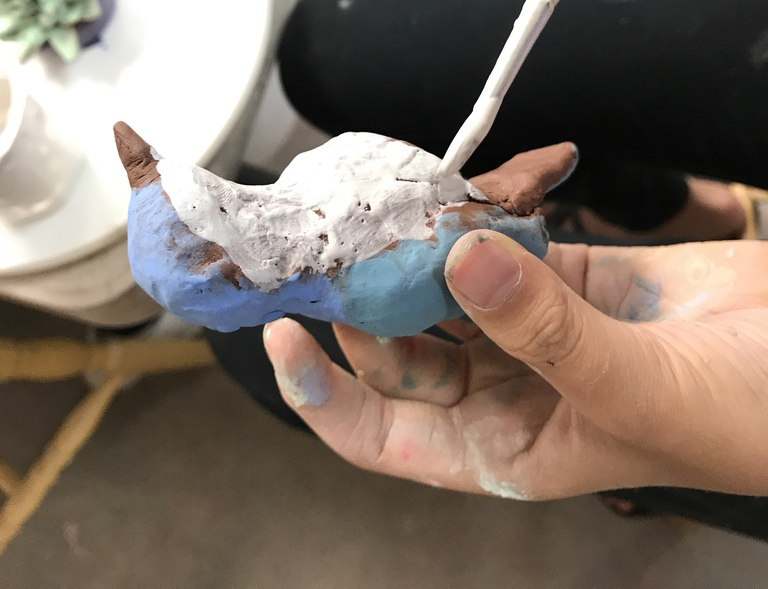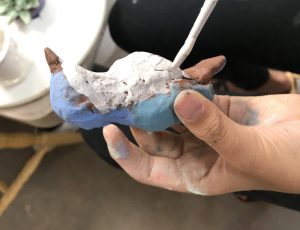 Adult/Child Clay Workshop
April 16  and April 23, 10:00-12:30, $50/person
*Price includes materials and firing
** 10 students max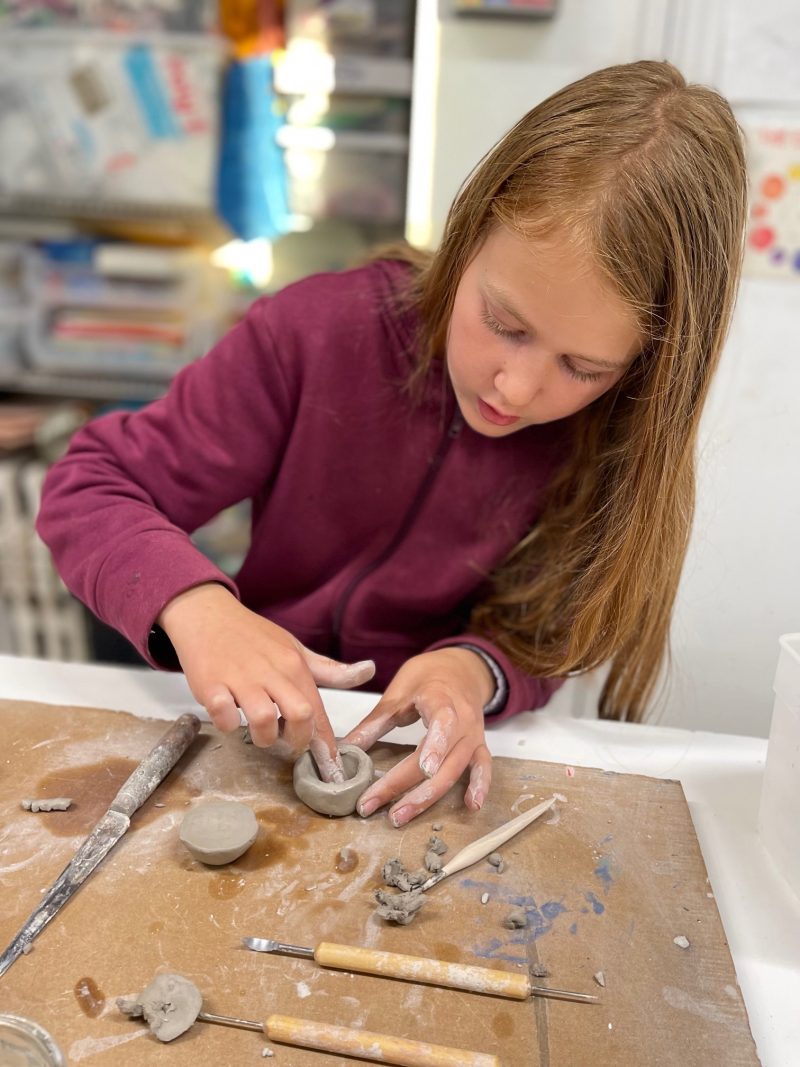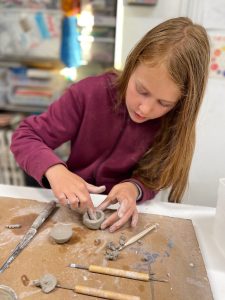 Friday Evening Clay Studio for Adults
March 24 and April 14, $20-$40 (sliding scale)
Join us in the studio to unwind on Friday nights by making art and socializing.   Instruction will be provided in basic hand-building skills and techniques for making sculptures.
*price includes materials and firing
*We welcome participants who want to bring a non-clay project —2D and fiber arts.  Please email Jill to inquire about discounted rates for this.
*8 clay students max