Registration for fall classes is open!
Open Window Studio offers art classes and creative studio time for all. 
In all of her programs, Page emphasizes creative experimentation in a safe, collaborative and fun environment. Students of all ages have the freedom to explore their ideas and passions in a supportive studio environment. The studio is located on a beautiful and inspiring creative art space on a family farm in Longmont.
Thank you to our campers and their families for making this summer's camp so special!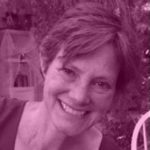 about
page
Page Zekonis created Open Window Studio in 2003 with the intention of teaching a few art classes out of her painting studio. Over the years she has created and taught a wide range of painting, drawing and mixed media classes to adults, youth and children. She is especially interested in working with middle and high school students and has developed an art program specifically for this age group. In addition to classes, she offers week-long art excursions to Washington, DC, Baltimore and Santa Fe.
When I created Open Window Studio I had no idea that teaching would grow into a passion that is as strong for me as my passion for making art. The two are now inextricably linked. I love helping people of all ages find their creative voices and have grown as both a person and an artist by doing so.  Please feel free to contact me with your thoughts and ideas. I would love to hear from you!
Page
Traveling with Page allows students to be artists in the world of art that can only serve to inspire them to go further, to use their talents to seek that place they can call their own. Thank you, Page!
Amanda
I can't recommend this program enough! Our hearts are filled with gratitude for Page.
Rigpa
As someone who is trying to figure out their future after high school, spending time in an art school or with people who work every day in art for their career was really interesting and helped me gain a new perspective on how art can impact me and my life.
Xan
Page is an artist, teacher and above all, someone who is genuinely passionate about sharing her brilliance with our community's youth. This kind of rare combination is an amazing gift to our community and not to be missed!
Audrey
Verified Google Review: I can't say enough about the engaging hands-on instruction and mentoring my daughter has received. We are absolutely thrilled watching her artistic abilities blossom and seeing her grow confidant as an artist and a person.
Erik Flatland
Verified Google Review: Page does more than teach art; she teaches her students how to see the world like artists. Through this lens, anything is possible.
Amanda Jackson
Verified Sawyer Review: I love the feel and vibe of this studio. Paige and Sue are the most amazing people and work so very hard to create an amazing experience for those kids.
Nancy C.
Verified Sawyer Review: A supportive and creative environment to explore!
Gavin G.
Verified Sawyer Review: The instructors, the space, the pace, EVERYTHING. Best possible art camp you could hope for!
Mara G.
Verified Sawyer Review: Everything! The instructor was extremely engaging and hands on. She made it a wonderful experience for my daughter
Stephanie H.
Verified Sawyer Review: It's a wonderful class. Page Zekonis is a great teacher and has done a tremendous job teaching remotely. The class has a fantastic hands-on feel, even though we are all working online. It's the highlight of my week!
William K.
Verified Sawyer Review: Calm, intentional instruction.
Lourdes M.
Verified Sawyer Review: Love the one on one time as well as taking time to admire and appreciate ea other people's art work. Project was fun and individually creative. Group fun. Instructor directed well with calm supportive demeanor. Would recommend this class. Enjoyable.
Susan M.
Verified Sawyer Review: The open creativity and gentle guidance.
Diane H.