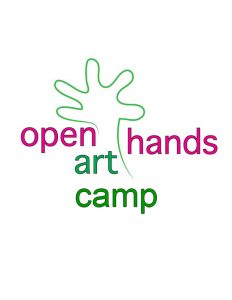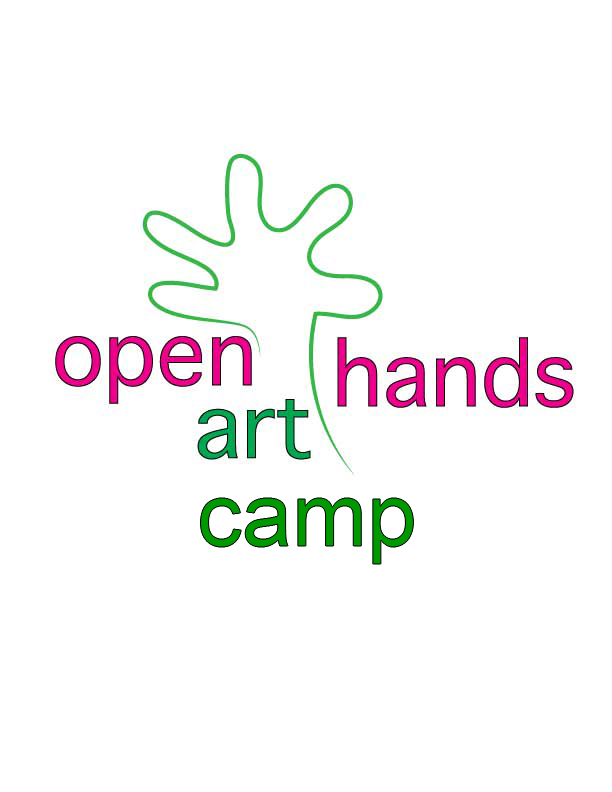 At Open Hands Art Camp we celebrate summer! 
This summer, for the month of June, we are offering 1/2 day options for all of our camps. This is a great way to try out Open Hands Art Camp.  Early birds can sign up for morning clay or morning paint.  Want a lazy morning at home? Sign up for afternoon clay or paint. Never have enough art making time?  Sign up for both morning and afternoon camps… and consider signing up for one of our full day camps.
Beginning in July, all of our camps will be full day camps, including two weeks of camp for middle and high schoolers.
A day at camp:
Each morning we begin our day outdoors with a community circle. During this time we share ideas and artwork, brainstorm, draw in our sketchbooks, read stories, play games or just quietly wake up our creative selves.  After circle we break into two groups of six and have morning studio time either in the clay studio or in the painting/mixed media studio (which is both indoors and out).  We come together at midday for a picnic style lunch and free time for quiet sketching and talking, or exuberant game playing and movement.
After lunch we return to studio time, with each group switching to the other studio. Each day ends with a closing circle, plenty of watermelon and a chance to share all that we have worked on. As the week progresses and ideas and creations develop, our groups become more flexible to accommodate any unfinished projects.  On Friday afternoon we have a show and a celebration for families, friends and campers.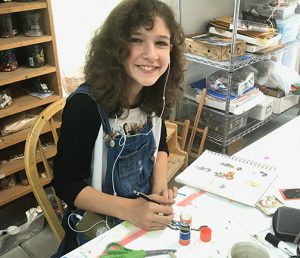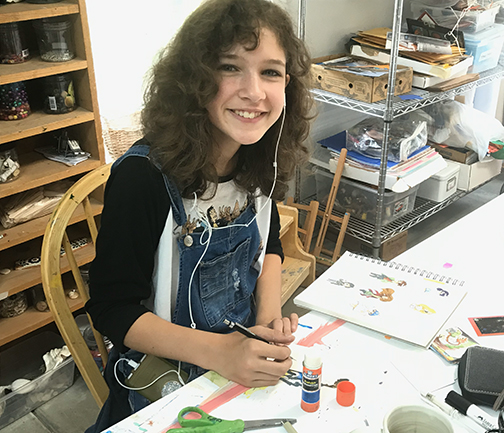 Follow Your Muse – all day camp for middle and high school
Spend a week surrounded by friends and follow your muse in this exploratory and collaborative camp.  You can create whatever your muse desires in paint, clay, mixed media, sculpture and more. Our goal is to help you find your creative voice. Bring your ideas or find them here.  Work on one project or try out many. This is a great camp for brainstorming, collaborating, experimenting and creating.  All materials are provided.
Clay
Discover the creative possibilities in handbuilding with clay. Smush, roll, poke and pull – from functional to sculptural, you will learn the skills that will allow your ideas to take shape.  Create monsters, mugs, flowers, bugs, vases, cups and bowls. Poke holes, make bumps, scratch lines, and add color. Spend a week surrounded by friends and watch as your lump of clay comes to life!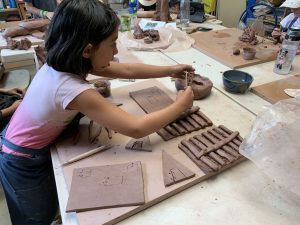 Paint and more!
Paint imaginary worlds, your favorite animals, abstract color creations. Paint large and small, on canvas and on paper. "Paint" with colored paper and collage, with colored sand and pastel. Create sculpture from natural and found materials, build fairy houses, make a book. Experiment, dream, doodle and let your creative ideas take shape. Spend a week surrounded by friends and explore your ideas in paint, mixed media and sculpture.