after school classes
fall 2019
art classes at Open Hands Art studio
Drawing & Painting with Page – classes begin September 16
Open Hands Art studio
1720 Bluff St.
grades 5 – 9
Monday's
4pm – 6pm
Develop your drawing and painting skills!  This is a fun and dynamic class for those who want to practice their skills while exploring new materials and techniques with other art-enthusiastic kids. The class is designed for multiple ages and skill levels. In a single class, one student may be learning to stretch their own canvas while another explores charcoal and still another makes large paintings on paper. There is plenty of individual attention from Page, as well as support and feedback from the group as a whole.
Punch card system – come when you can!
All materials included.
| | |
| --- | --- |
| 10 Classes | $350 |
| 5 Classes | $190 |
| Give it a try class | $30 |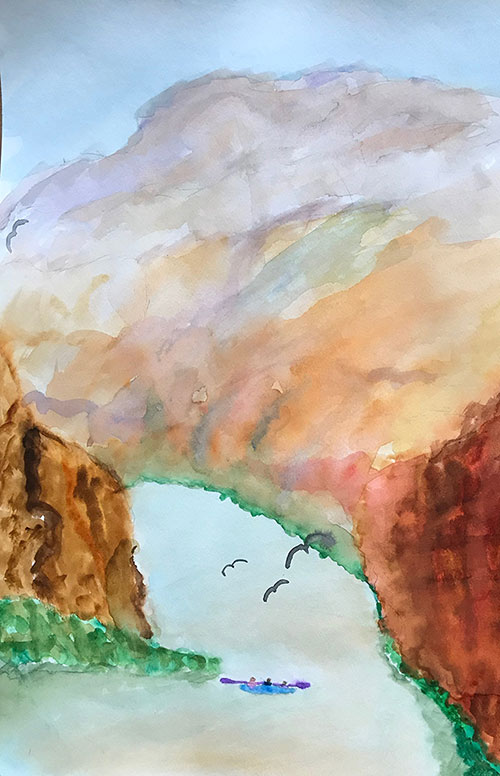 art classes at Bear Creek Elementary School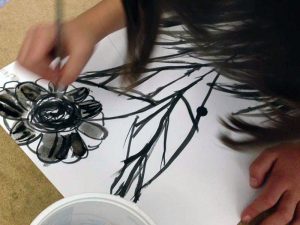 Let's Draw
Bear Creek Elementary School
September 12 – October 24, Thursdays, 3:00-4:30
Explore lines, shapes, light and shadow! Sharpen your drawing skills and discover new ones in a supportive environment that encourages creative exploration and thinking. We will work with a variety of drawing media including pencils, charcoal and ink.
Let's Paint!
Bear Creek Elementary School
October 31 – December 12, Thursdays, 3:00-4:30
Use color, texture and pattern to make your painting come alive! In this class you will learn how different artists play with color and shape to bring energy and feeling to their paintings. We will paint large and small using tempera and watercolor paint on paper.