Classes for Kids
Homeschoolers: If you are looking for an art class that encourages creative and independent thinking, check out our Friday morning Creative Art Studio. Page is also happy to arrange specific classes for homeschool individuals or groups.
After school classes meet Tuesday afternoons at the Longmont studio and Thursday afternoons at Bear Creek Elementary School.
Creative Art Studio for Homeschoolers, ages 6-12
Every Friday, 9:30-11:30 am, $25 per session
ongoing through May
Nature and imagination are the inspiration for this series of classes for homeschoolers. All classes are guided by the interests of the students and the group as a whole. Technical and conceptual skills are taught as part of the creative process. We work in a variety of mediums including paint, pastel, pencil, collage and multimedia. The class is dynamic, interactive and fun!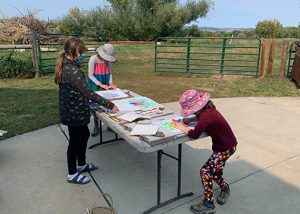 Winter Patterns
Discover the patterns in nature that appear in wintertime – branches against the sky, shadows in the snow, icicles hanging in rows. Use pencil, paint and collage to create beautiful designs and patterns inspired by the winter world.
Longmont: 7873 St. Vrain Rd 
Tuesdays, Jan 13 – Feb 17
3:30-5:00 grades 2-5 $120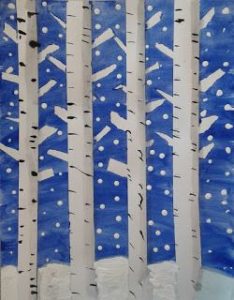 Fabulous Faces 
…all kinds of fabulous faces! Insects, fish, birds, beasts and…people! Discover the amazing range of faces that live on our planet. We will draw, paint or collage a different face each week.
Longmont: 7873 St. Vrain Rd 
Tuesdays, Feb 15 – March 15
3:30-5:00 grades 2-5 $120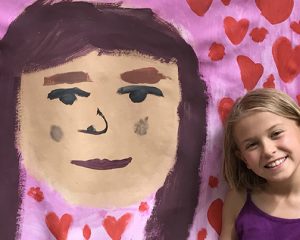 Let's Paint Springtime!
Rain showers and puddles, birds and their nests, flowers in fields, baby animals and children at play. Using tempera and watercolor, we will create paintings that celebrate the brightness and fun of spring.
Longmont: 7873 St. Vrain Rd 
Tuesdays, April 5 – May 3
3:30-5:00 grades 2-5 $120