After School Art Classes for Kids
Mondays and Tuesdays in Longmont (7873 St. Vrain Rd.)
Thursdays in Boulder at Bear Creek Elementary School (offered through BVSD Lifelong Learning)
Homeschool classes:
Page offers art classes for homeschoolers of all ages that not only teach fundamental art skills, but encourage creative and independent thinking. Contact Page for more information or to schedule a class.
After School Art Classes – fall 2022
registration opens August 15
Let's Create! Art classes for ages 5-7
Three week sessions every month. Themes and art materials vary weekly and may include painting, drawing, collage or clay.
$75 per 3 week session, 3:00-4:30 pm, materials provided
September 12, 19, 16 : Bugs, Beetles and Butterflies Cute, creepy and colorful. Mighty, mythic and magical. Explore bugs, beetles and butterflies in paint, clay and collage. 
October 10, 17, 24 :  Color, Shape, Create Learn how artists use color and shape to make their images bold, quiet, whimsical, engaging or just beautiful. 
November 7, 14, 28 : Straight Lines, Squiggly Lines Explore how lines twist, turn, climb, wiggle, jump, skip and roll through drawing, painting and wire sculpture.
December  5, 12, 19  Holiday Surprises Create clay gifts and holiday cards for friends and family!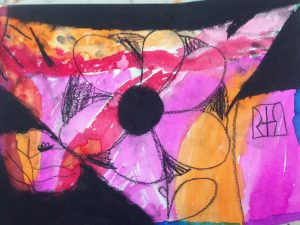 Mix It Up Drawing! ages 8-12
Draw large things small and small things large. Make drawings that are upside down and backwards. Cut up, recombine and collage your drawings. Discover the places a drawing can go!
Tuesdays in Longmont, Sept 13-Oct 11 3:30-5:00 pm, ages 8-12, $135
Thursdays in Boulder, Sept 15- Oct 20 (no class 10/13)  3:00-4:30 pm, grades 1-5, $135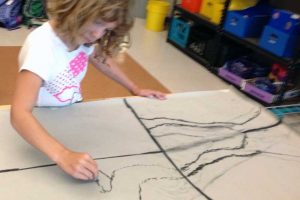 Creating with Color  (ages 8-12)
Explore different methods and color combinations using paint, pastel and colored pencils. Play with color and learn how to make your picture feel soft, calm and quite; loud, bold and energetic; or both at the same time!
Tuesdays in Longmont (7873 St. Vrain Rd), Oct 25 – Nov 29, 3:30-5:00 pm, ages 7-10, $135
Thursdays in Boulder (Bear Creek Elementary), Oct 27 – Dec 1, 3:00-4:30 pm, grades 1-5, $135