2019 Summer Camps
Open Hands Art
Thank you to all of our Open Hands Art campers and their families! We hope to see you again next summer.
Open Hands Art Camp – Paint and Clay all Day!
Our goal at Open Hands Art Camp is to provide an environment of cooperation and support where each camper has the time and freedom to explore and grow creatively.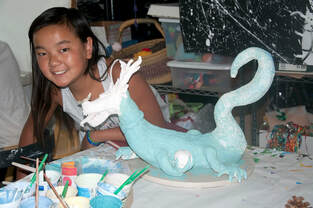 Imaginary Worlds
June 10-14
9:00-4:00 / ages 7-12 / $435

Spend a week exploring imaginary worlds and animals! Using clay, paint, sand trays and repurposed materials, you will create places and characters from both your imagination and your favorite stories.
Color-Shape-Create
June 17-21
9:00-4:00 / ages 7-12 / $435
Brainstorm, collaborate, create! That is the name of the game this week. You will alternate between the clay and painting studios exploring ideas and techniques in both clay and paint.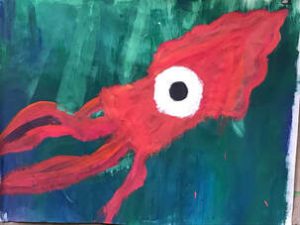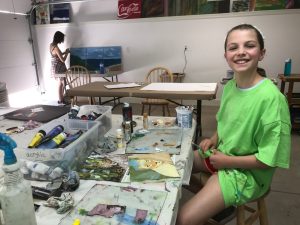 Finding Your Muse
Spend a week surrounded by friends and create whatever your muse desires in paint, clay or mixed media sculpture. This camp will encourage you to experiment and help you develop as an artist. You will have the support of Page and Sue as well as your fellow artist/campers.
Start listening to your muse and collecting your ideas now!
Please Note: Our Finding Your Muse camps are for middle schoolers (including those entering middle school in the fall and those who finished their final year of middle school last fall).
Week 1 – June 24 – 28, 2019
9:00-4:00 /middle school (including those starting in the fall)/ $435
Week 1 – July 8-12, 2019
9:00-4:00 /middle school (including those starting in the fall)/ $435
Art-Away: Santa-Fe!
July 13-20, 2019
middle and high schoolers / Limited to 8

Limited to 8 students, we will immerse ourselves in the rich art world of this special, historic and art-filled city. We will stay in a private home with home-cooked meals and spend the days visiting art galleries, museums, private art studios and creating our own artwork inspired by all we see.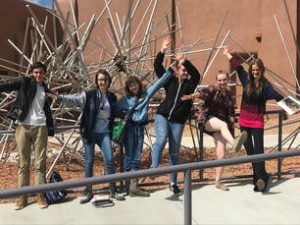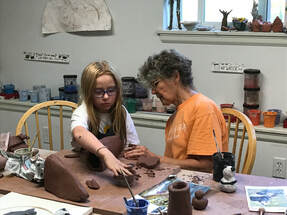 1/2 day Clay with Sue
July 22-26, 2019
9:00-4:00 / 7-12 / $435
Spend the week exploring your imagination and ideas in clay! Learn new hand building techniques and finish off your work with exquisite embellishing and playful painting.
Animal Stories & Storytellers
July 29 – August 2, 2019
9:00-4:00 / ages 7-12 / $435
Using both paint and clay you will immerse yourself in a world of stories! Create your own animal storyteller out of clay and then paint your animal's stories both large and small.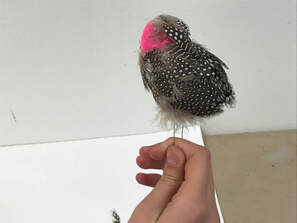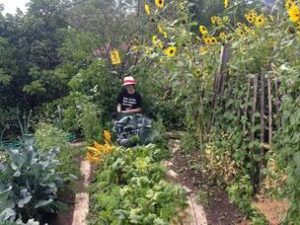 Garden Worlds
August 5-9, 2019
9:00-4:00 / ages 7-12 / $435
In our Garden Worlds camp we celebrate "Scott's Garden" – a magical world of flowers, vines and vegetables and home to dragonflies, praying mantis, beetles and birds. Come let the sweet peas and carrots, the fruit trees and flowers inspire you as you create your own garden or fairy world in clay and paint.