Open Hands Art Camp
Open Hands Art Camp offers week-long, themed camps in clay, paint and mixed media in an idyllic setting. We have indoor paint and clay studios and outdoor workspace including a big treehouse, a large yard, vegetable garden and a very special climbing tree. Camps are co-taught by ceramic artist, Sue Allman, and painter, Page Zekonis, alongside our talented assistant and high school mentors. This summer we are offering:
all day and half day camps for ages 7-17
full day and half day themed camps for ages 7-11
all day camp for middle school
half day options for middle & high school
Open Hands Art Camp – Paint and Clay all Day!
Our goal at Open Hands Art Camp is to provide an environment of cooperation and support where each camper has the time and freedom to explore and grow creatively.
Finding Your Muse middle school camp
with Sue and Page
June 7-11
9:00-4:00 / entering grades 6,7,8,9 / $450
Spend a week surrounded by friends and create whatever your muse desires in paint, clay or mixed media sculpture. This camp will encourage you to experiment and help you develop as an artist. You will have the support of Page and Sue as well as your fellow artist/campers. Start listening to your muse and collecting your ideas now!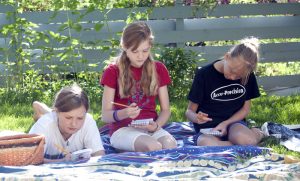 Art Around the World
led by Chloe Brasket
June 14-18
9:00-12:00 / ages 7-11 / $250
From Chinese calligraphy to Aboriginal dot art, in this camp we will celebrate the fantastic diversity of art from different cultures. Learn about art around the world, get inspired and make your own!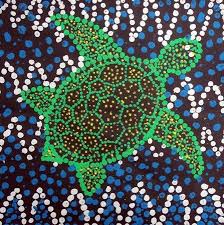 Color-Shape-Create
with Page and Sue
June 21-25
8:30-3:30 / ages 7-11 / $450
paint, clay, mixed media
Brainstorm, collaborate and create with color and shape!  Learn about artists who use color and shape in all kinds of ways from bold and beautiful to soft and musical. Learn how shape affects color and color changes shape.   You will alternate between clay and paint each day as  you explore  your ideas and discoveries.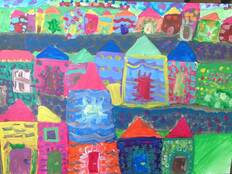 Guided Independent Studio for middle & high schoolers
with Page
June 28-July 1 (Mon-Thurs) and July 6-9 (Tues-Fri)
(sign up for 1 week or two)
9:00-12:00/ middle and high school/ $250 per week
Are you looking to learn new painting or drawings skills? Do you have a creative idea that you are eager to develop? Explore your ideas, take creative risks and develop technical skills in this fun, collaborative studio art environment.  All that is required is a love for making art! Page is there for support, feedback and brainstorming. Drawing, painting and plenty of mixed media materials are  provided.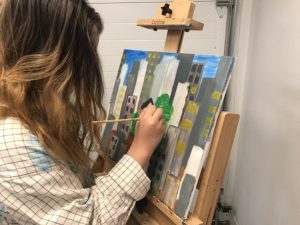 Fairy Houses & Hidden Places
July 12-16
9:00-12:00/ ages 7-11 / $250
Hidden in the gardens, under the tree house, in the apple tree – our camp yard is filled with magical places for creating fairy houses and magical places. Create your own miniature world…and make some fairies too!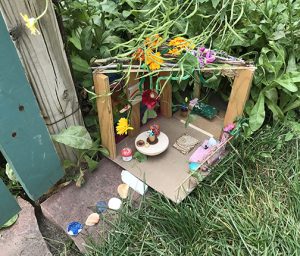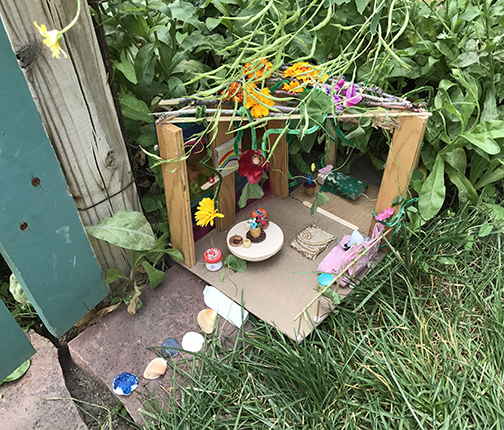 Giraffes on Skates…and other animal antics!
July 19-23
9:00-12:00/ ages 7-11 / $250
​Lions and tigers, bears…dogs, cats, elephants, giraffes, sloths, bunnies, owls, sharks and dragons…oh my! Have fun drawing and painting your favorite animals in all their wonderful and playful ways.
Over-Under
August 2-6
9:00-12:00/ ages 7-11 / $250
Inspired by Kate Messner's beautiful books, Over and Under the Pond and Over and Under the Snow, we will make "over-under" drawings and paintings from our own experiences.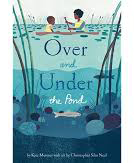 Garden Worlds
August 9-13
8:30-3:30 / ages 7-11/ $450
In our Garden Worlds camp we celebrate "Scott's Garden" – a magical world of flowers, vines and vegetables; home to dragonflies, birds and bugs. Let the sweet peas and carrots, fruit trees and flowers inspire you in paint and clay.