virtual
art classes
We have online classes for kids, youth and adults. Check out our offerings below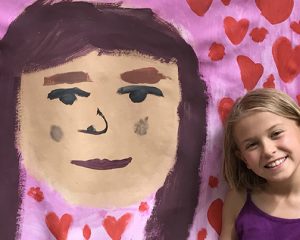 March: Drawing Faces! March 2, 9, 16, 23
Tuesdays, 3:30-4:30, $60
Learn how to draw a face from the front, from the side, under a hat, on a pillow or on hands, held high, hanging low, looking happy, looking mad. Draw them large, draw them small, draw a face and then their friend.
materials: drawing paper, pencils, color pencils or crayons, pencil sharpener and eraser.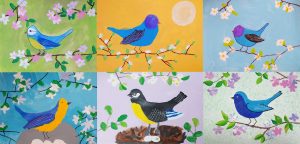 April: The Art of Celebrating Spring! April 6,13, 20, 27
Tuesdays, 3:30-4:30, $60
Sunshine, raindrops, and warm breezes; blooming flowers and budding trees; the sounds of birds and the sound of kids!  That's what I think of when I think of Spring. How about you? Let's draw and paint together as we celebrate the early days of spring!
Materials:
color pencils, markers or paint
drawing/painting paper and a variety of colored papers
scissors
glue (any white glue, but sticks are easiest)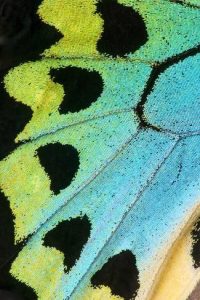 online classes for Middle and High School Students
CREATIVE CHALLENGE
for middle school
Mondays, January 11-March 1 
4:00-5:00 pm
Make art, share ideas and stay connected!
$96
Think and create outside the box! Join Page every Tuesday in this fun and interactive online art class. Explore, invent, create your own responses to a different challenge each week. Use any material or method you have available. Work large, work small. Sculpt, paint, draw, design or write. This class is designed for having fun, sharing ideas and collaborating.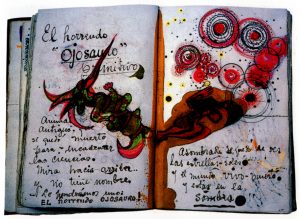 Guided Independent Studio
grades 8-12
Tuesdays, March 2 – April 20
5:00-6:30 pm
Make art, share ideas and stay connected
$100 for 8 classes ($15 for drop in)
Join a creative community and explore your own ideas and art. This class is open to anyone who loves to create. Materials, mediums, subject matter is up to you. You can spend the time painting, drawing, sculpting, writing…wherever your Muse leads you.  The goal is to create a virtual studio environment where we can support and inspire each other in our artmaking. Your room, sketchbook, desktop, kitchen table or wherever you have space to make art will become part of this community virtual studio. Page will offer guidance and technical support, show examples of different artist's work, and paint/draw along with everyone else.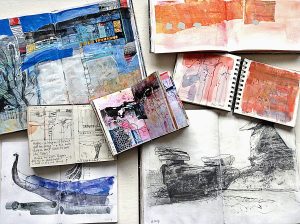 online classes for Adults
The Sketchbook Conversation
Wednesday evenings 5:00-6:30
March 3 – 31 $125
A sketchbook is a place to explore your ideas, make discoveries, practice techniques, invent, play, and be surprised. It's a place where you and your ideas can have a conversation. In this class you will use a sketchbook to help mine sources and ideas for further work. We will use class time to develop a drawing or painting either within your sketchbook or from your sketchbook in a larger format. We will also look at different artist's sketchbooks and try out techniques for generating ideas.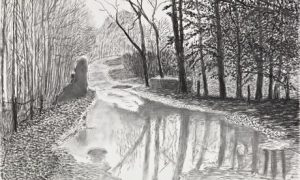 Drawing the Spring Landscape
Wednesdays 5:00-6:30 pm
April 14 – May 12, $125 
Celebrate Spring by drawing the changing landscape around you. While this is an online class, you can set up outside if the weather cooperates.  Inside or out, we will learn ways to simplify the complexity of the landscape and create drawings that express your individual way of seeing. We will look at landscape drawings from a variety of artists that illustrate the concepts you will learn during class. Practice outdoors during the week and bring your drawings to class for feedback and sharing.
Page is always available for one-on-one feedback.