virtual
art classes
online classes – April-May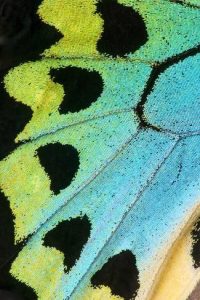 online classes for Middle and High School Students
CREATIVE CHALLENGE
for middle school
Next Session:
Mondays, April 26-May 24
4:00-5:00 pm
Make art, share ideas and stay connected!
$80
Think and create outside the box! Join Page every Tuesday in this fun and interactive online art class. Explore, invent, create your own responses to a different challenge each week. Use any material or method you have available. Work large, work small. Sculpt, paint, draw, design or write. This class is designed for having fun, sharing ideas and collaborating.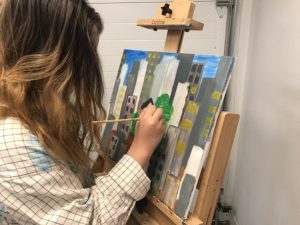 Guided Independent Studio
grades 8-12
Last Spring session begins May 4!  Check out our summer art camps for high schoolers.
Tuesdays, May 4 – May 25
5:00-6:30 pm
Make art, share ideas and stay connected
$80
Join a creative community and explore your own ideas and art. This class is open to anyone who loves to create. Materials, mediums, subject matter is up to you. You can spend the time painting, drawing, sculpting, writing…wherever your Muse leads you.  The goal is to create a virtual studio environment where we can support and inspire each other in our artmaking. Your room, sketchbook, desktop, kitchen table or wherever you have space to make art will become part of this community virtual studio. Page will offer guidance and technical support, show examples of different artist's work, and paint/draw along with everyone else.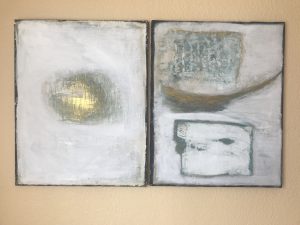 online classes for Adults
The Sketchbook Conversation II
Wednesday evenings 5:00-6:30
April 14 – May 12 $125
A sketchbook is a place to explore, make discoveries, practice techniques, invent, play, and be surprised. It's a place where you and your ideas can have a conversation. In this class you are encouraged to work in your sketchbook throughout the week. Class time will be focused on developing an idea/theme from your sketchbook in more depth and in a larger format. Page will spend time individually with each participant, share relevant artists and artwork, and encourage group feedback and support. You may work in paint, drawing, mixed media, collage, even sculpture!