virtual
art classes
It's never too late to join!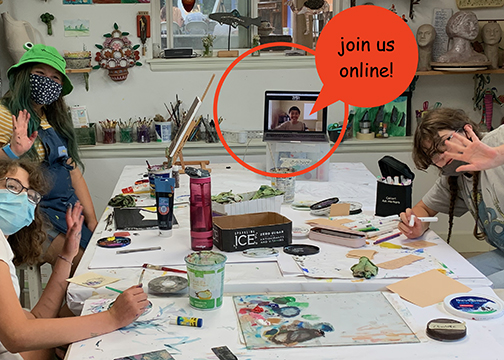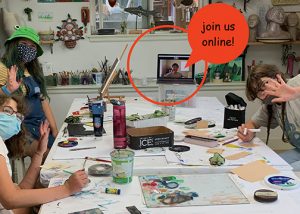 online classes for Middle and High School Students
Sunday Creative Open Studio grades 6-12
Make art, share ideas and stay connected!
Sundays,  1:00-3:00pm (MST) Two sessions:
Jan 9-Feb 6 (5 classes, $75)  Register Today
Feb 13- March 13 (5 classes, $75)  Register Today
Think and create outside the box in the company of other art-loving students. Join our weekly in-person Guided Open Studio group for this interactive and experimental art class. Explore, invent, create from your own ideas or from one presented by Page. Use any material or method you would like. Work large, work small. Sculpt, paint, draw, design or write. This class is designed for having fun, sharing ideas, collaborating and making friends.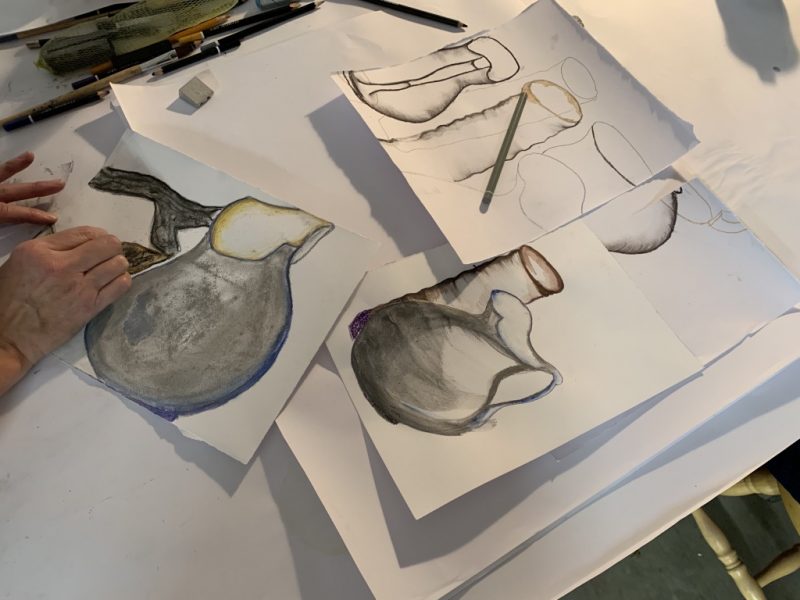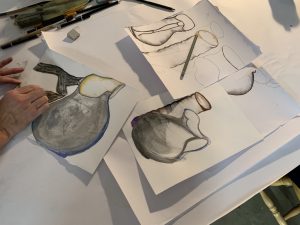 online classes for Adults
Drawing from Observation and Beyond
Wednesdays, Jan 19 – Feb 23
online: 5:00-7:00 pm 
Explore basic drawing concepts and techniques in this interactive, fun and supportive class. This 6 session class will not only help you draw what you see,  but will encourage you to experiment and take risks. No experience required.