new! online classes
Our studio is closed through the summer due to COVID19.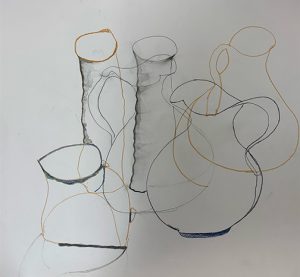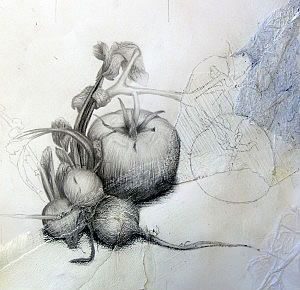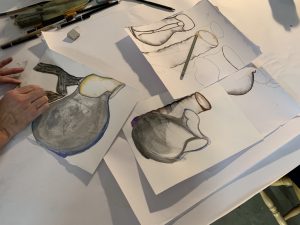 classes for adults
Drawing
My goal for these classes is to help you find the connection between drawing what you see and drawing what you feel.  We are all natural mark makers and have a lifetime of collecting images and ideas about what we see. Those all have a place in drawing. They give us our point of view. But we also have the ability to see things as if for the first time. That is the place I want to take you. And with that, to the basic hows of translating what we see into marks, forms and compositions.
Basic Drawing Skills (adults)
Wednesdays, 5:00-6:00
May 20 – June 24, $125 
In this class we will cover basic drawing methods and techniques that will help you translate what you see into personal and expressive drawings. Each week will build on the previous week's class and will allow time for review and sharing of work, time to draw and time for feedback. Additionally, Page is available for one-on-one feedback throughout the class.
Drawing from Observation
Wednesdays, 5:00-6:30
July 15- August 12, $125 
In this class you will choose your own subject to visually explore. We will review various drawing techniques, practice methods to help you visually translate what you see, look at lots of examples of drawings, share our work and learn from each other. The goal of the class is to help you create personal, expressive, and well executed drawings. Each class allows time for review of the previous week's work, focused drawing and feedback. Additionally, Page is available for individual sessions throughout the course.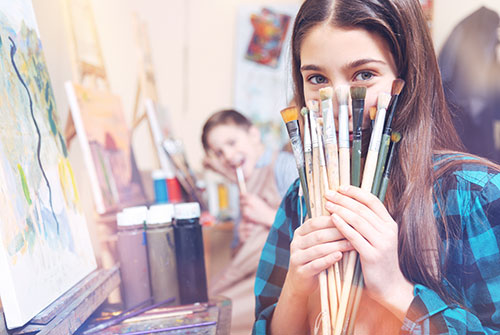 Classes for Middle and High School Students
Online classes
Drawing within the Home
Wednesday, April 8 – May 20
4:00-5:00 pm plus individual feedback
Each week will emphasize a specific drawing technique that encourages you to see your everyday home environment in new ways. Using the home as both studio and subject, we will explore dynamic composition, negative/positive space, cross hatching, expressive line, measuring angles, scale and abstraction.