virtual
art classes
We have online classes for kids, youth and adults. Check out our offerings below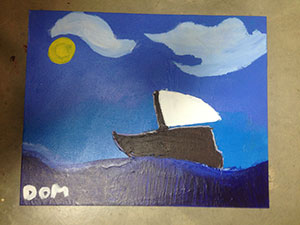 Kids Classes – ages 6-11
Tuesdays
3:30-4:30 (mountain time)
September: Going Places!
Tuesdays, Sept. 8, 15, 22, 29  – $40
In this class we will visit places imaginary and real, traveling by train, plane or boat…or by dragon, flying carpet, or on the back of your favorite animal. We will draw, color paint and more depending on where you want to go (and the materials you have available at home).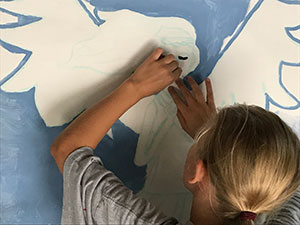 Tuesdays Oct. 6, 13, 20, 27  – $40

October: Costumes
In this class we will brainstorm costume ideas, draw them out, color them and create plans to actually make them. One day, when we are back in the studio, perhaps we will make them together. But after this class, you will have a plan to make your own unique costume at home.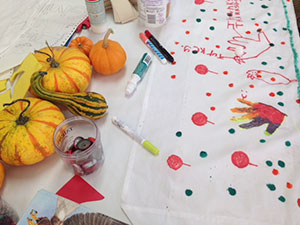 Tuesdays Nov 3, 10, 17 – $30
November: Drawing and Painting the Autumn World
Celebrate fall by drawing and painting the autumn world as it unfolds around you – the different shaped fruits, vegetables, gourds and squashes, the multi colored leaves as they fall from the trees, the windy sky and the changing weather.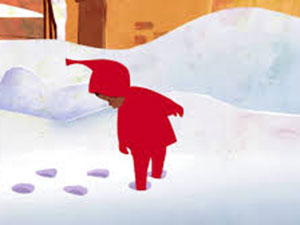 Tuesdays Dec 1, 8, 15 – $30
December: Stories in the Snow
Do you like to make up stories? Do you like to draw and paint? Then this class is for you! Even if there is no snow on the ground, we will use our imagination to create a snowy day story. Shadows, paw prints, tracks, lumps and bumps that appear in and under the snow all have a story to tell. What will you find? What story will you tell?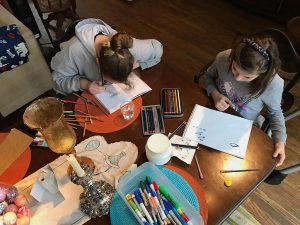 fall 2020 classes for Middle and High School Students
Create alongside others
CREATIVE CHALLENGE
for middle and high schoolers
Mondays, Sept 14 – Nov 2
3:30-4:30 pm (mountain time)
Make art, share ideas and stay connected
Recommended for ages 11-16
$80 (8 sessions)
Think and create outside the box! Meet weekly in this fun and interactive online art studio. Explore, invent, create your own responses to a different challenge every week. Use any material or method you have available. Work large, work small. Sculpt, paint, draw, design or write. This class is designed for sharing ideas and collaborating – it is not a competition. We will share our thoughts and responses, help each other creatively problem solve and give feedback. Page will check in with students individually and as a group. Come prepared to have fun and create!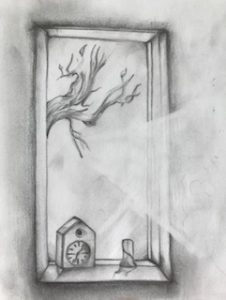 DRAWING for high schoolers
Mondays, Sept 14 – Nov 2
5:00-6:30 pm (mountain time)
Make art, share ideas and stay connected

$120 (8 sessions)
This class focuses on drawing from observation while encouraging independent and imaginative thinking. We will explore a variety of methods and materials (including pencil, charcoal and ink). Each class introduces a new technique that builds upon the previous week. This class can accommodate all levels of drawing.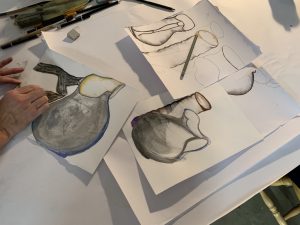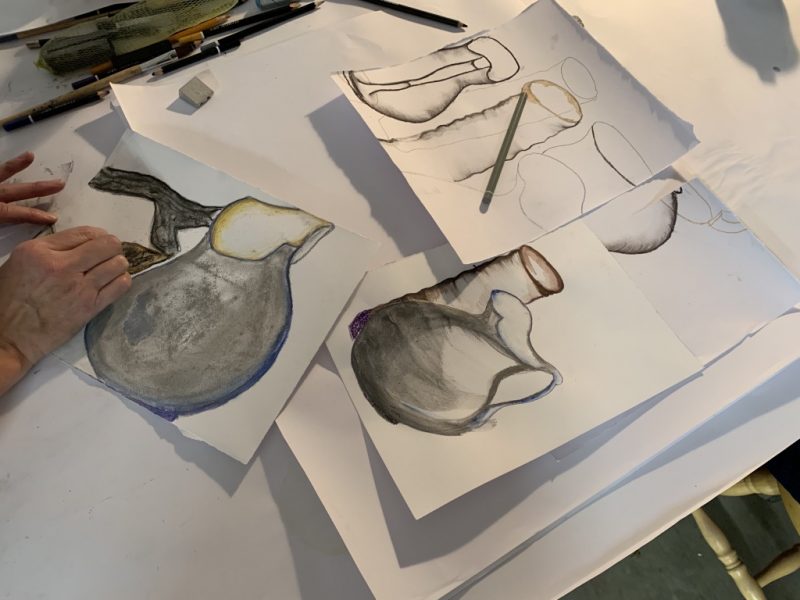 fall 2020 classes for Adults
Drawing within the Home
Wednesdays, September 30 – November 18, 2020
5:00 – 6:30 pm (mst)
$200
Each week will emphasize a specific drawing technique that encourages you to see your everyday home environment in new ways. Using the home as both studio and subject, we will explore dynamic composition, negative/positive space, cross-hatching, expressive line, measuring angles, scale and abstraction.
Each class allows time for review of the previous week's work, focused drawing and feedback. Additionally, Page is available for one-on-one feedback.