Classes for Homeschoolers
Homeschoolers: If you are looking for an art class that encourages creative and independent thinking, check out our classes or get in touch to discuss specific classes to fit your curriculum.
Creative Art Studio for Homeschoolers, ages 6-12
Fridays, 9:30-11:30 am, $150
Feb 4 – March 11
Nature and imagination are the inspiration for this series of classes for homeschoolers. All classes are guided by the interests of the students and the group as a whole. Technical and conceptual skills are taught as part of the creative process. We work in a variety of mediums including paint, pastel, pencil, collage and multimedia. The class is dynamic, interactive and fun!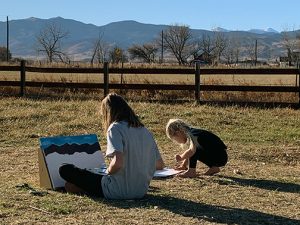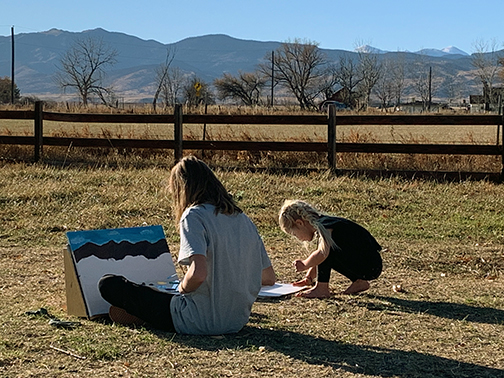 Sunday Afternoon Drawing and Painting for ages 11-17
Explore, experiment, learn. This class is for students who want to draw and paint in an open studio environment. Page works individually with students on their skills and painting technique, while also emphasizing creative expression and play. As a group, students support and inspire each other.  Page supplies basic materials, including paint, drawing pencils, charcoal, canvas and paper.
Drop in for a single class, or come every week. We use a punch card system, so come when you can!
Sundays,  January 9 – May 8,  1:00-3:00
10 classes: $250
5 classes: $150
drop in: $32
REGISTER TODAY  (and look for the class pack options)