Our all day art classes are like mini art camps. All of our classes emphasize creative thinking, experimentation, community building and fun.
All Day Art classes are held in Longmont either outdoors or in the Hayloft Studio (7378 St.Vrain Rd.).
Unless otherwise noted, our All Day Art classes are from 10:00-3:00 and cost $100.
All supplies are included.
Bring a picnic lunch – snacks provided.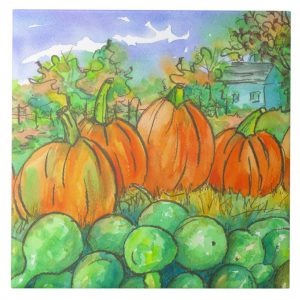 Painterly Pumpkins
Monday, October 18
10:00-3:00, $100
Oranges, yellows, golds, browns, greens…and the blue, blue sky! We will make big, bold and expressive paintings of pumpkins, pumpkin patches and all the beautiful colors and shapes of the fall!
Day of the Dead
Saturday, October 30
10:00-3:00, $100
Join Page for our annual Dia de los Muertos celebration and participate in the festive Mexican tradition of honoring our ancestors. We will make alters, decorate sugar skulls and create a few dancing skeletons!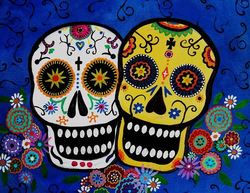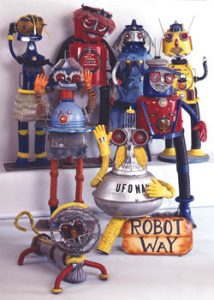 Found Object Families
Thursday, November 11 (BVSD no school day)
10:00-3:00, $100
Inspired by visionary artist, DeVon Smith, we will celebrate our families in their many forms. Gather materials from our collection of computer parts, hardware, wire, old kitchen utensils, fabric, beads, buttons, boxes and who-knows-whats and create your own found-object family!
Gift and Card Making for the Holidays
Saturday, December 4, 10:00-3:00
Saturday, December 11, 10:00-3:00
$110 for one day
$200 for both days
Bring your list and make one-of-a-kind gifts for your family and friends.  We will offer ideas and help you with yours. Materials provided.