all day
art classes
Fall 2019 Classes
Our all day art classes are like mini art camps. All of our classes emphasize creative thinking, experimentation, community building and fun.
Unless otherwise noted, our All Day Art classes are from 9:00-3:00 and cost $140.
All supplies are included.
All Day Art classes are at Open Hands Art Camp studio (1720 Bluff St.) with ceramic artist, Sue Allman, and Page.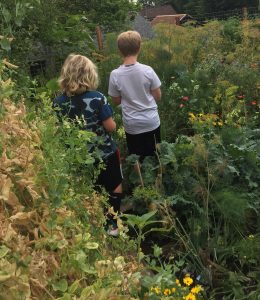 Drawing in the Late Summer Garden
September 16
Let the garden be your inspiration! Make drawings of the tangled sweet pea and morning glory vines, the tomatoes and squash plants hidden in the leaves, the hearty fall flowers still in bloom and more. 
Day of the Dead
October 14
Join Sue and Page for our annual Dia de los Muertos celebration and participate in the festive Mexican tradition of honoring our ancestors. We will make alters, decorate sugar skulls and create our own dancing skeletons.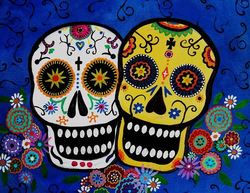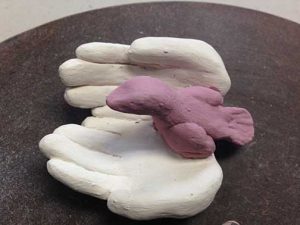 Gift Making for the Holidays
November 11 
Bring your list and make one-of-a-kind clay gifts for your family and friends.  Page ad Sue will offer ideas and help you with yours. Sign up for both days or just one.
Holiday Card Making Scholarship Fundraiser
December 8 – FREE (optional donation)
two sessions (please sign up for just one)
morning session 10:00-12:00
afternoon session 1:00-3:00
​Come for an hour or two and create cards for your families and friends using stamps, color, papers and your imagination!  Any donations we receive will be applied to our Open Hands Art Camp Scholarship fund so we can give all a chance to experience summer art camp.