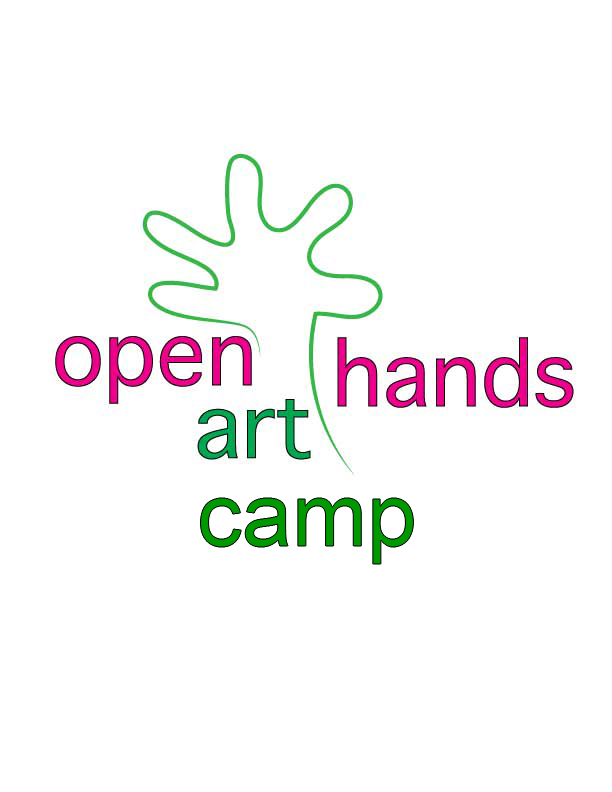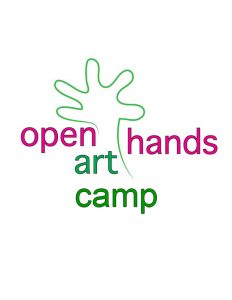 about
Open Window Studio Summer Art Camp
Our goal at Open Window Studio is to provide a supportive community where we all have the freedom to explore and grow creatively.
We offer week-long summer art camps for ages 6-17 in a creative, idyllic setting. In addition to our camps for younger children, we include camps specifically for middle and high schoolers.
Open Window Studio Art Camp gives campers the time, space and confidence to build on their own ideas.  A dragon drawing might evolve into a three dimensional, life size sculpture made out of found materials…or into a finely crafted ceramic piece.  A memory of a special place can become a painting on a large canvas, or a handmade book. Fairy houses appear in the garden, imaginary worlds in the sand trays. Stories and ideas are shared, spun and created into works of art.  Campers of all ages become part of a group of  artists exploring, experimenting and creating together.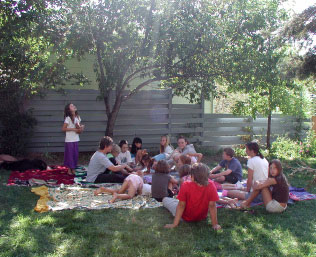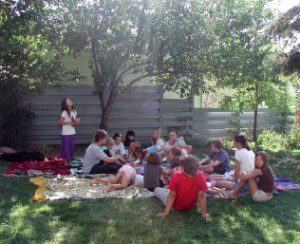 Page Zekonis is a local artist who founded Open Window Studio in 2003 to offer classes to children and adults of all ages and abilities. She started Open Hands Art Camp in 2005 with ceramic artist, Sue Allman. Page encourages the creative exploration of ideas and materials in an atmosphere that is fun, respectful, and full of surprises. She is especially interested in working with middle and high school students and has developed an art program for this age group which includes  Guided Open Studio classes and week-long art excursions to Washington, DC/Baltimore and Santa Fe, NM.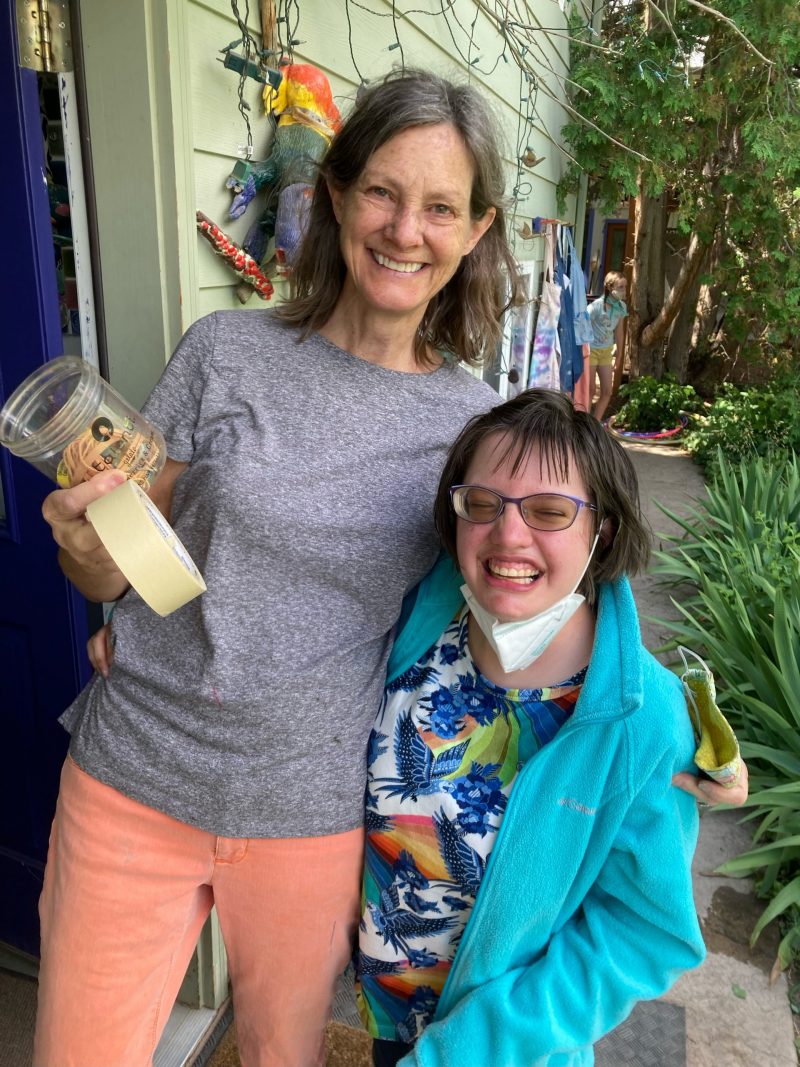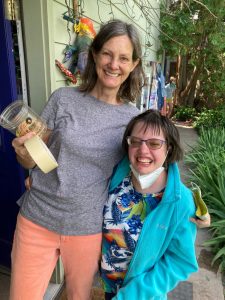 Jill Ryerson, clay teacher has had her hands in clay and her head in education for most of her adult life.

Her passion for clay began in elementary school when she couldn't wait for the art teacher to start the next clay project.  This passion grew as the teenaged-Jill experienced wheel-throwing for the first time.  Once she was hooked, Jill's study of clay progressed through college and beyond.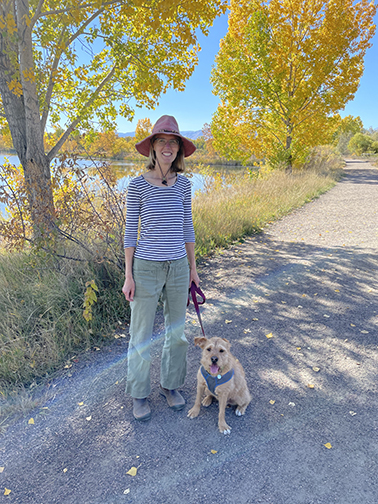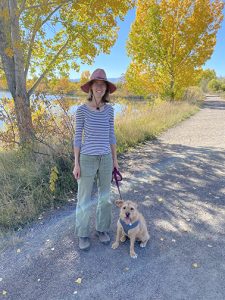 Rebecca Flax, lead teacher has been with Open Window Studio (previously Open Hands Art Camp) for many years in multiple rolls. She began by spending summers with us as an enthusiastic camper. When she aged out of camps, we invited her to be one of our summer camp high school mentors. She excelled in this role. For the past two summers she was our camp assistant, helping run groups, working one-on-one with campers of all ages and being an overall supporter for all of us. She has a delightful way with children – playful, supportive and encouraging. She, herself, is a wonderful and inventive painter. Rebecca is currently a college student at Bryn Mar University in Pennsylvania and will return this summer to co-teach with Page.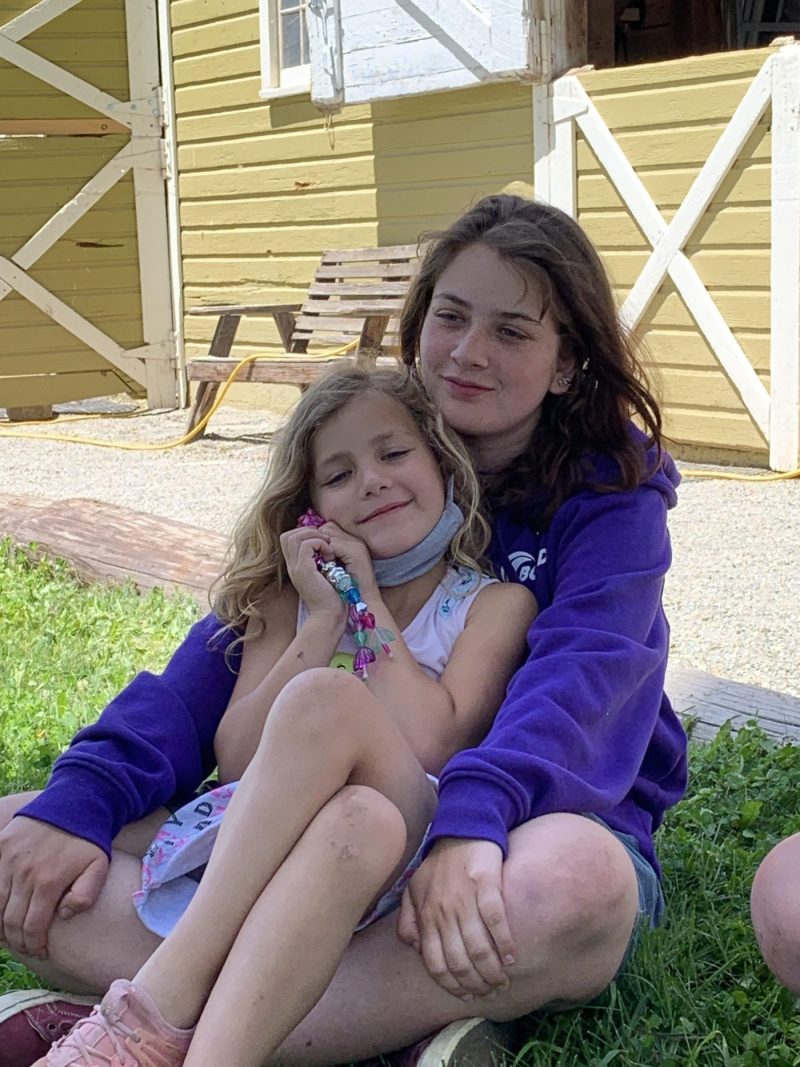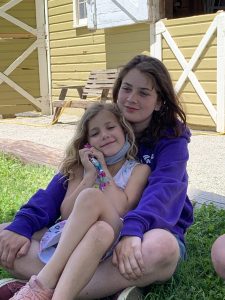 Estella Schulte, camp assistant is a recent graduate of Fairview High School, and is committed to University of Oregon for a major in education and art this coming school year. While at Fairview, she was in a co-teaching program where she taught in tandem with a teacher at Southern Hills, the middle school across the street. She also has 6 years of experience babysitting and taking care of neighborhood children, occasionally leading small neighborhood day camps in which the children learn about nature and art. When working with kids, she tends to take a back seat and encourages them to follow their own line of inquiry; curiosity leads learning, and art is learning about yourself. She has been making art for her entire life, spending most of her creative time painting, crocheting, and collaging. She has experience in most mediums, and has taken multiple classes for pottery and sculpture. You can find her art

here

.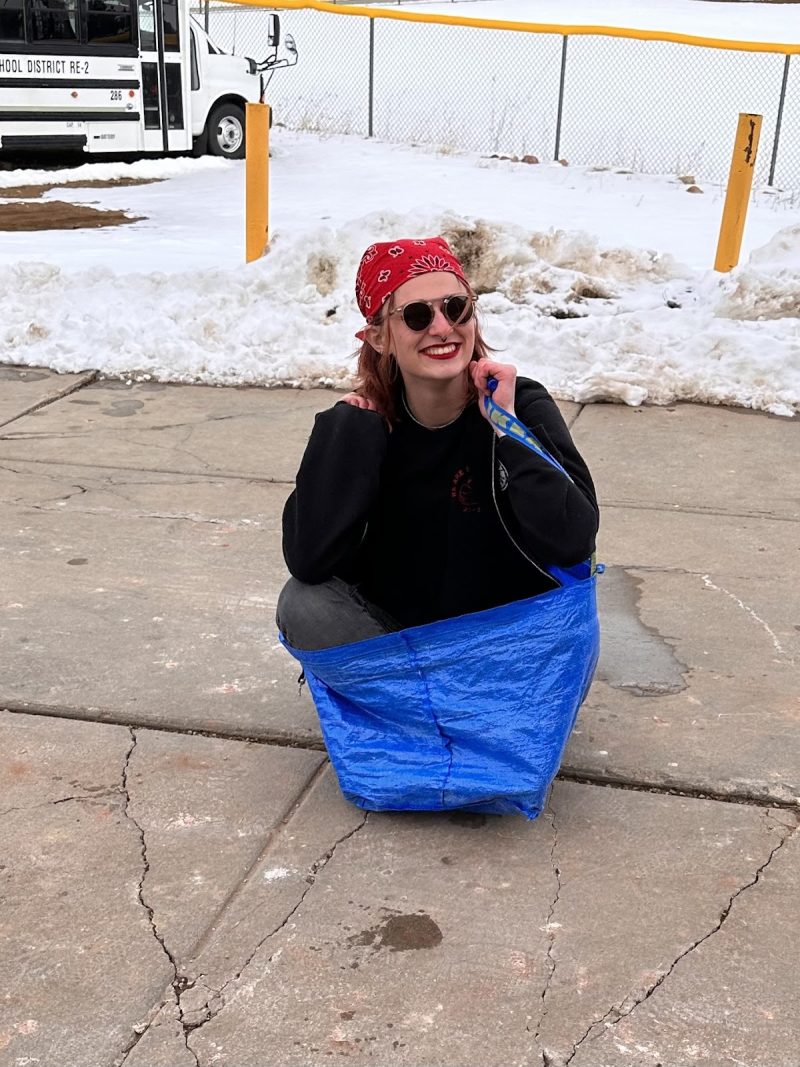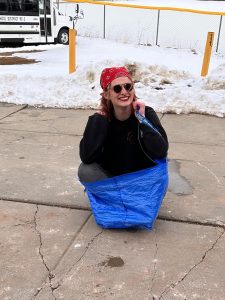 Our new home.
Open Hands Art Camp has moved to a new home on a small family farm located between Boulder and Longmont.  It is a magical place surrounded by cottonwood and willow trees, open fields, a lavender garden, a 100 year old barn (with a hayloft for artmaking), chickens, friendly dogs and a horse – plenty of inspiration and space for creative ideas to bloom!
Our indoor space includes a ceramic studio and a painting/mixed media studio. Both have large garage doors that are open to the outdoors in warm weather. And, of course, the entire outdoors is our studio!
Together in our new home, we will continue to enjoy all that made Open Hands Art so special over the past 16 years – paint and clay all day, sharing our stories and books, silly games  (Poison Dart Frog and Wax Museum move with the camp), picnic lunches, watermelon, friends and fun!